Rays Lian Li PC7077
Rays Lian Li PC7077 2006
Rays Lian Li PC7077 2005
Rays Lian Li PC7077 at Nethands
Lian Li PC7077 Short Review
Lian Li PC7077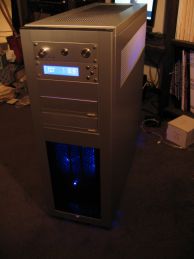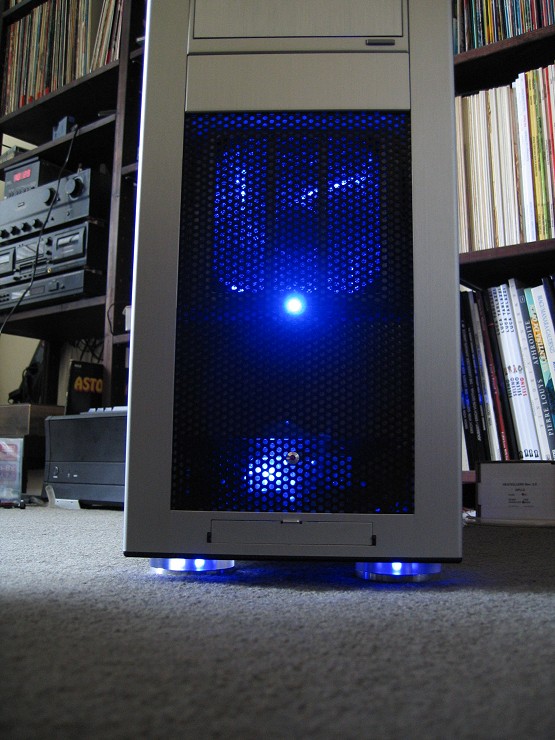 Hardware
DFI Lanparty NF4 Ultra-D
AMD Opteron 170 DualCore (Denmark/Toledo, 2 x 1 MB L2 Cache)
2 x 1024 MB OC-Wear Goliath Ultra PC4000
Sapphire ATI X850XT PCIe
Soundblaster Audigy2 ZS
Samsung HD321KJ 7200U/m 16MB 320GB SATA-II
Hitachi HDT722516DLA380 7200U/m 8MB 160GB SATA-II
Toshiba SD-1912 16xDVD/48xCD IDE
Plextor PlexWriter PX-740A IDE
be quiet! Dark Power Pro 600W NT
Aquacomputer Aquaero 4.0
Watercooling
Alphacool NexXxoS XP with Zern Holder
ArtikFreezer AAF-X800/850
HK GPU-X Rev 2.0 X800/850
DFI Lanparty Chipset Freezer
SILENTstar HD-Dual
Laing DDC-Pro 12 with DDC-Case
Cape Coolplex 25 AB
Black ICE Xtreme III
Tygon R3400 11,2/8mm black
Aircooling
6 x SilenX iXtrema 120 Blue:
Front, Rear, 3 x Radiator, Mobo Power MOSFETs





02-2007
Some pictures from the past:






























Hitachi HDT722516DLA380 7200U/m 8MB 160GB SATA-II








25-02-2007
New: Samsung HD321KJ 7200U/m 16MB 320GB SATA-II







New: Opteron 170 CCBBE 0615EPMW
Seems to be making 3 GHz at VCore lower 1.5V.
Testing with two Prime95 instances for about 6 hours. Finally tests will follow.







22-03-2007
Last pictures with ATI X1900XTX before swapping Graphics card. Samsung HD321KJ in front.





Laing DDC Pro mounted double decoupled. Updated watercooled HDs, ATI X850XT and new black tubing.
















To be continued ...




Back to Computing


$Date: 2010-01-01 14:42:07+01 $
$Revision: 1.5 $